AVAF3 FAQs
Below are frequently asked questions.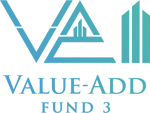 Disclaimer: This document is for informational purposes only and is not intended for any other use. This document is not an offering memorandum or prospectus and should not be treated as offering material of any sort. The information contained in this document shall not constitute an offer to sell or the solicitation of an offer to buy securities. This document is intended to be of general interest only and does not constitute or set forth professional opinions or advice. Actual information and results may differ materially from those stated in the offering documents.
Ashcroft is not an investment adviser or a broker-dealer and is not registered with the US Securities and Exchange Commission. The information in this FAQ should not be used as the sole basis of any investment decisions, nor is it intended to be used as advice with respect to the advisability of investing in, purchasing, or selling securities, nor should it be construed as advice designed to meet the investment needs of any particular person, entity, or specific investment situation. None of the information contained herein.
Start Investment Process
You must be an accredited investor to start investing with Ashcroft Capital.